Horse Retirement Farm Serving Long Island, NY
Long Island, NY horse owners, have you considered gifting your faithful horse friend with a beautiful stay at a horse retirement farm? Transport your horse out of the hustle and bustle of life in the shadow of the Big Apple to the lush fertile pastures of Lancaster County. Willow Tree Acres is currently accepting applications for our full-care horse retirement facility in picturesque Manheim, PA.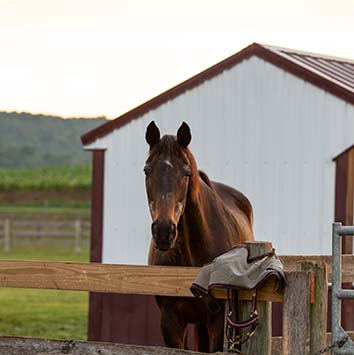 Our farm is quietly and gently operated by the family and other qualified caregivers.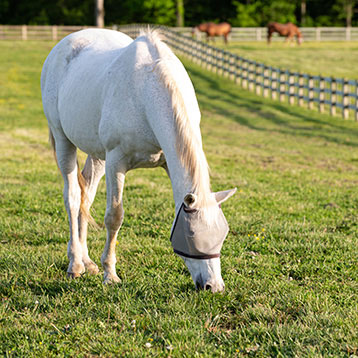 Your horse will enjoy customizable private or herd paddocks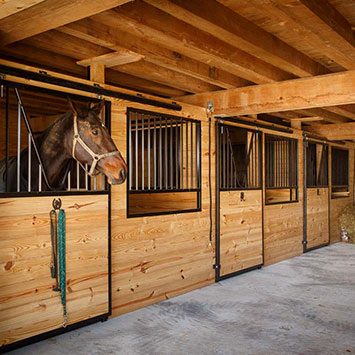 Horses love it outside, but stalls will be available as needed.
"It is so comforting to know our two horses are at Willow Tree Acres. We know they are well taken care of and enjoying everyday out in their big pastures. We could not be happier!"
Tracy P 10/3/2018
"I am so happy with the care my horse has received and it is obvious how happy he and all the horses here are. Thank you!
Jessica L 6/22/2017″
From Long Island, NY To The Equine "Good Life"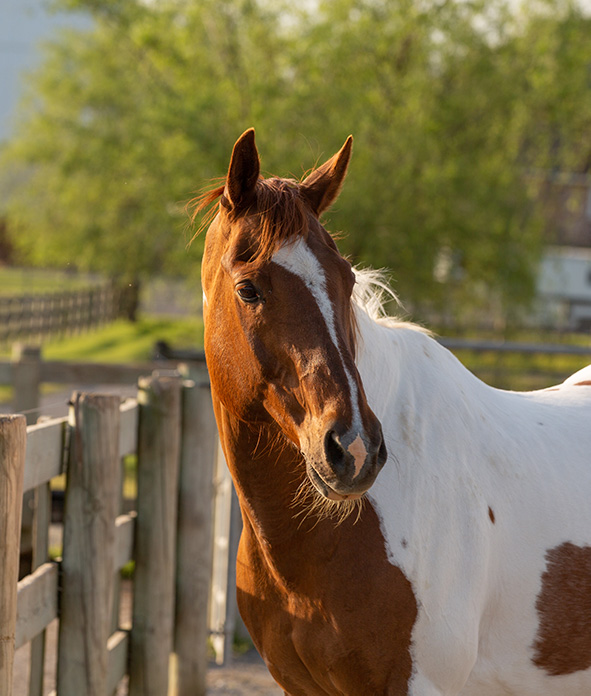 Leave the worry to us…
Caring for your aging horse requires attention to detail and can be demanding on your schedule, not to mention the stress and anxiety as you strive to provide the best environment for your companion. There is no need to worry that your horse needs more care than you can give them.
We are here to help, your horse will be in good hands with our experienced staff. Currently we are providing care for 18 retired horses on our family farm located in the quiet countryside of Manheim Pennsylvania.
Why not give your horse the best care available during the twilight years of their life? You will feel better knowing you're doing what's right for them.
Introvert or extrovert
Our farm accommodates your horse's personality, whether social or shy. Customizable private or herd paddocks allow your horse to relax in his most comfortable space. Whether your horse loves to hang out with friends or spend quality time alone, our ample pastures give him the luxury to choose what fits his specs.
4 Features Your Horse Is Going To Love:
Spacious pastures
As your horse ages, he needs exercise to keep him healthy. Exercise in the fresh air and sunshine keeps your horse happy by boosting his serotonin levels. Our rolling pastures provide plenty of space for your horse to move. Who knows? Maybe he will feel young again and kick up his heels in a happy horse dance.
Brand new barn
Your horse will love the tranquil pastures of our farm. But every horse needs a cozy stable to hunker down in during a storm. When the rain rolls in, your horse will love his comfortable stall in our brand-new facility.
Cozy stalls
Your island horse will enjoy rubber matting with a sawdust bedding while he relaxes in his stall. Each stall has fresh running water to keep your horse hydrated. From his stall he can dash out into the green pastures to snatch a bite from his expansive buffet.
Salt blocks
Every horse deserves some horse candy. But salt blocks aren't just tasty; they also keep your horse's sodium at a healthy level. The average-sized resting horse requires a daily intake of twenty-five grams of sodium chloride (table salt). With frequent exercise, your horse requires even more salt to stay healthy. Salt blocks encourage your horse to drink water and stay hydrated.
3 Features You Are Going To Love:
Horse feed for seniors
Maintaining a nutritional diet is a vital aspect of overall health for senior equines. In the event your horse should require senior feed rations, we will supply them. Feed that's easily chewable and digestible while incorporating extra vitamins and minerals can be a great asset to an older horse.
Blankets for the shivers
Bundle up, Misty! Older horses tend to get cold more easily. When cold wind and rain blow in together, your horse can start to shiver. This shivering consumes calories and can lead to weight loss.
At our horse retirement farm, we blanket your horse when needed. Each pasture also hosts a three-sided run-in shed where your horse can shelter during winds and rain.
Veterinarian care
Every year a veterinarian will examine your horse for any health issues that may be arising. This helps to determine what other needs your horse may have that we're unaware of.
Neighed a reliable retirement farm for your horse? 
Now accepting applications from:
Brentwood NY, Commack NY, Deer Park NY, Medford NY, Patchogue NY, Smithtown NY, and the greater Long Island New York area.
Call us at (717) 665-0864.
A Glimpse of Our Farm for Retired New Yorkers
Horse Retirement
$420 / mo
Customized Private Pasture board with run in shed
Stall as needed
Free-choice hay
Unlimited fresh water
Senior-horse feed as needed
Fly masking as needed
Hoof trimming as needed
Salt block
Winter blanketing
Unlimited visiting within farm hours
Deworming
Annual physical by veterinarian to determine additional needs
Annual sheath cleaning
Your horse will be able to enjoy many happy years roaming our pastures and hanging out with his friends. But eventually the time will come when we must say good-bye. Many owners prefer to have their horses buried on the farm where they spent their last years, if not arrangements can be made for transportation back to New York for burial.
Willow Tree Acres offers horse burial services right here on the farm. For an all-inclusive compensation of $700, we provide the service of digging the grave, laying your horse to rest, and restoring the site. There is no additional fee to purchase a burial plot.
If you would like to show your friend the respect of a proper burial, please discuss your wishes with us today.
We'd be happy to talk to you about any special concerns or requests you have regarding your horse. Our family's goal is to create a pleasant, healthy, quiet atmosphere for your horse's retirement years. If you have a horse you'd like to get on our waiting list, please feel free to contact us and we'll get an application to you.
Willow Tree Acres
(717) 665-0864
1801 Mountain Road • Manheim, PA 17545 • Map
Visiting Hours:
Monday – Friday: 8am – 6pm
Saturday: 8am – noon
Sunday: closed